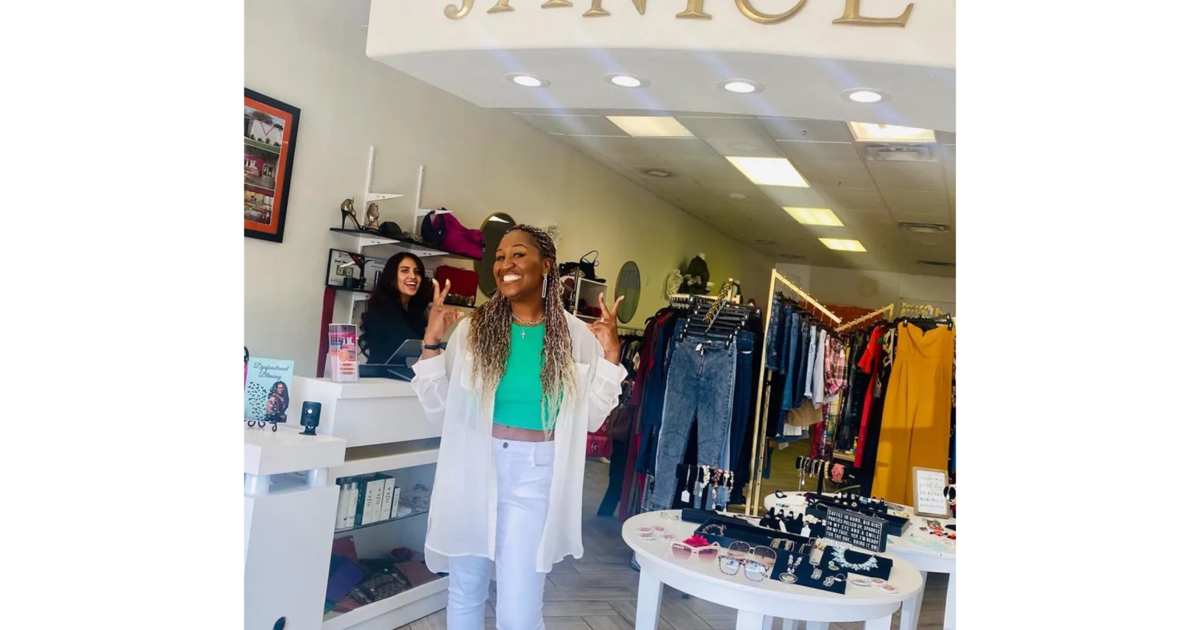 A unique boutique celebrates its first anniversary | Community orientation
The Janice Vaincre store was officially opened and operational on June 19, 2021 in Ahwatukee.
This store was opened to be the "little sister" of Janice's Women's Center, where the real mission is.
The Janice Women's Center's mission is to support victims of domestic violence and those who become homeless while fleeing domestic violence.
In the excitement of celebrating the one-year opening of the Janice Vaincre boutique, Shante Saulsberry takes a moment of reflection.
When asked why she came to open the shop, it came back to her encounters with Janice. The homeless woman she met outside the Chick-Fil-A where Shante brought her breakfast and items Janice would request. Whenever Shante met Janice, she always complimented Shante on how she dressed and presented herself. Unfortunately, in her situation, Janice could not afford to have such clothes for herself.
Like Janice's Women's Center, Shante created this store as a representation of overcoming, as the name "vanquirer" goes, which means "overcome" in French.
This is what Shante hopes Janice and the victims she supports will do: that they will overcome the circumstances imposed on them and the trauma they have had to endure because of those circumstances.
Through one of Janice's Women's Center programs, victims have the opportunity to shop for free and feel like a "pretty woman" for the day. After meeting Janice, Shante finds it important to help make these victims feel special.
Since Janice's Women's Center does not have its own shelter to place victims, Janice Vaincre Boutique acts as a safe place for victims to go and be open to sharing their stories.
The community itself that helped open and maintain the store will also come to share their stories. Shante will refer to the shop as "the little shop that could" because it provides such a welcoming environment for its visitors.
"A real highlight of the shop itself is involving celebrities, as these people wanted to give back to the cause behind the nonprofit in supporting women, children and pets through domestic violence. ", she said.
Celebrities donate their clothes and the like to the store and the store then sells those items at an affordable price to the community. When you shop at Janice Vaincre Boutique, you are shopping for a cause.
Shante has found that people have blouses, pants, and enough jewelry, but once they know the purpose of the store and the efforts it supports, they will make some kind of purchase or contribution that will go back to a victim of domestic violence.
From 10 a.m. to 2:30 p.m. on Saturday, June 18, Janice Vaincre Boutique, 4302 E. Ray Road, Ste 107, Ahwatukee, will be celebrating its one-year anniversary.
The hope is to raise $2,500 on or before that day to help the celebration go off with a bang. Go support this store and this center that share the mission of helping victims of domestic violence and homelessness. If you find that you cannot attend the event, you can donate at janiceswomenscenter.com.
Janice's Women's Center does not accept community donations, but invites you to donate your items to their supporting organizations: Sojourner Center, UMOM, House of Refuge or A New Leaf.