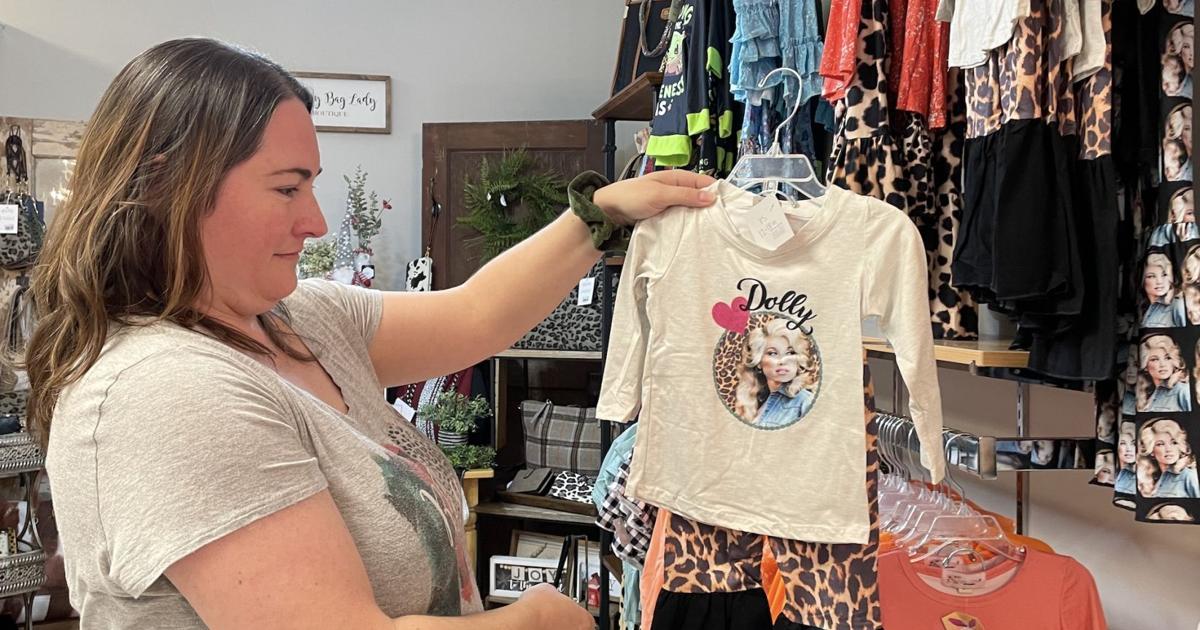 A&J store now open at Greeneville Commons | News from local businesses
The Greeneville Commons recently added a new local family business with A&J Boutique, which opened in November alongside Burke's Outlet.
Owner Adreana Parker said A&J Boutique is the result of a growing independent gig selling clothing online and from her home.
She said that after quitting a career in education due to health issues, she started selling inventory from children's clothing wholesaler Pete & Lucy and, after expanding her horizons and filling all the space available at home, began to look for retail space.
"We remodeled a 200 square foot shed, but I needed more space," Parker said.
She said finding one wasn't easy, but she found the space next to Burke, where she now sells clothing for women, petite to plus, and men, as well as for children.
Parker said she enjoys supplying the store with unique clothes that she finds at fashion shows.
"I just like to find different things that are trendy and that stand out from the crowd," Parker said.
She said that she and her three daughters, who work in the boutique, enjoy going to trade shows not only to look at the styles, but to see and feel the fabric of the clothes.
"I like to feel the material and its quality. That's what's great about fashion shows. You can touch it all, smell it and try it out, if you want to, so you know, "Parker said. "Some things look good, but it's itchy or rough. I wouldn't want to sell anything that we wouldn't want to wear.
In addition to clothing, Parker said some local vendors have spaces in the A&J store.
Parker works alongside his daughters and a business partner, David Broyles.
The A&J boutique is open from 11 a.m. to 7 p.m. Monday to Friday and from 10 a.m. to 4 p.m. on Saturday.
For more information, call 823-9582 or find A&J Boutique on Facebook.