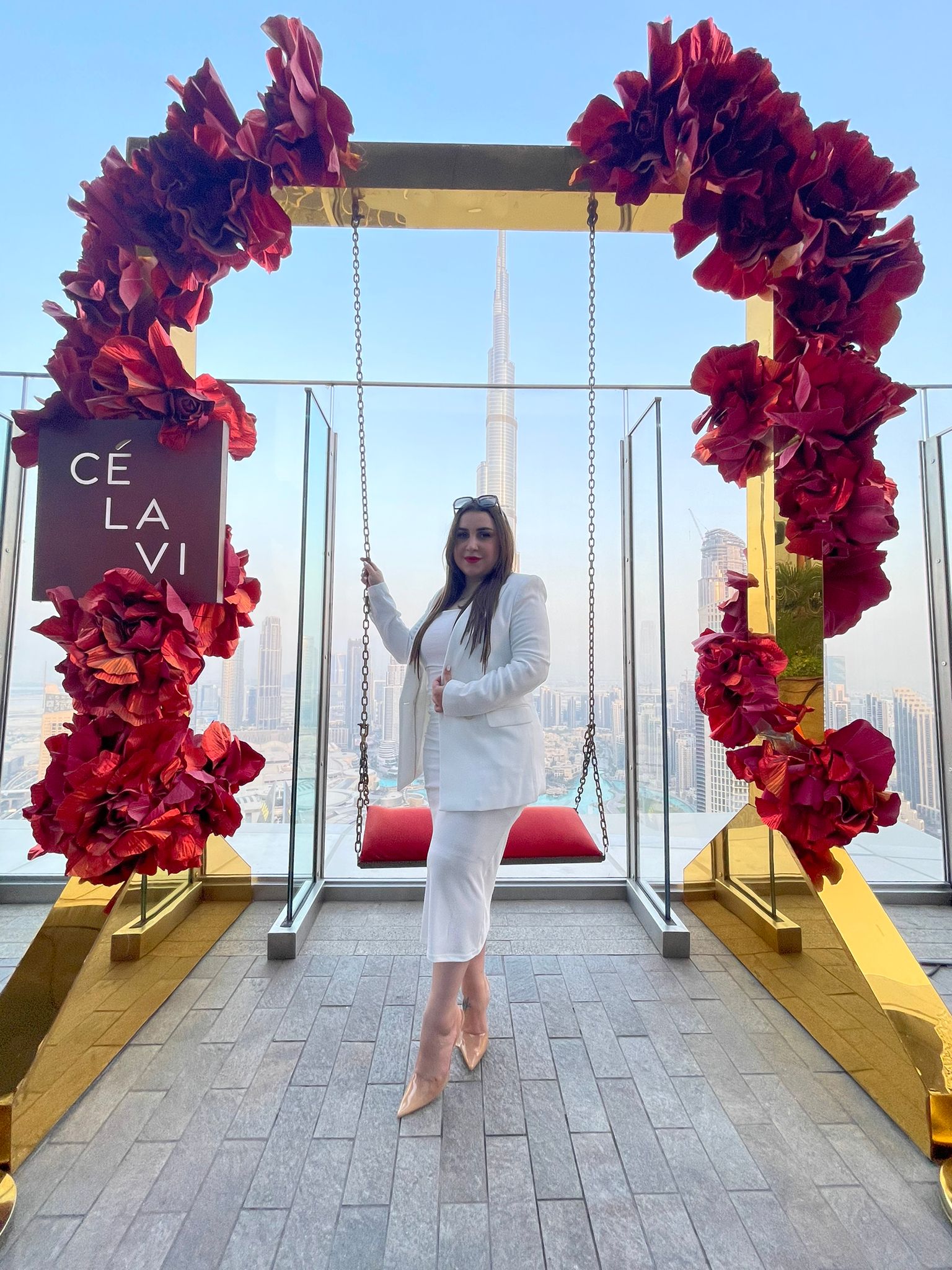 An exclusive interview with top beauty, fashion and lifestyle influencers Aya Hamed
"An exclusive interview with beauty, fashion and lifestyle influencers Aya Hamed"
Aya Hamed is a renowned beauty, fashion and lifestyle influencer from Lebanon. Aya's main goal in her life is to show how people can be beautiful, trendy, stylish in every way according to the latest trends of the moment. Aya Hamed aspires to be a source of inspiration for all women who love fashion and for those who want to embrace this world.
1) Could you introduce yourself to our readers?
My name is Aya Hamed. I am a Lebanese beauty, fashion and lifestyle influencer. I started doing my thing from the age of 16, out of passion and love for beauty and fashion. After gaining years of experience using simple methods, I decided to start something new and professional by creating my own YouTube channel.
2) Was being a fashion and beauty blogger a dream or a career you were looking for?
In effect, my passion and love for photography has played a very intrinsic role in the position I hold today. I have always been delighted to take everyday photos and share them with my followers around the world who were interested in my content, as well as many local and foreign brands. When I saw this huge and interesting interaction, I was actually fascinated where I decided to continue and grow my content. It was never a question of money, but it was out of passion and determination.
3) "Beauty by Aya" was your first achievement. Did you stop there?
In fact, I was first known as "Beauty by Aya", specializing in creating Arab-Indian bridal looks. But that was just the beginning. I then continued to train with Michael, Anastasia's right-hand man. Following this, I took a course at Lash Forever Canada with the aim of learning how to learn the feathering technique. Then I learned techniques for every eyeliner, lipstick and eyebrow powder at the Micro Pigmentation Center Toronto, and tattoos and body piercing at the School of Tattoo and Piercing Canada.
4) what is the most rewarding about being a blogger?
The most rewarding thing is the relationships (and even the friendships) you build through blogging. I have such an amazing connection with my followers and I feel like they GET me, and I get them! I made amazing friends and found "my people" by being online.
5) After all, what is your goal for the future?
I always want to grow, move forward and progress, and my biggest goal is to show women and the whole world that nothing is impossible, and that you can always reach your goals and reach all the places you want to reach.
Media Contact
Company Name: KOSAWADA AGENCY
Contact person: Jinan Fahes
E-mail: Send an email
Call: 0097470715766
Country: United States
Website: www.kosawadapanel.com