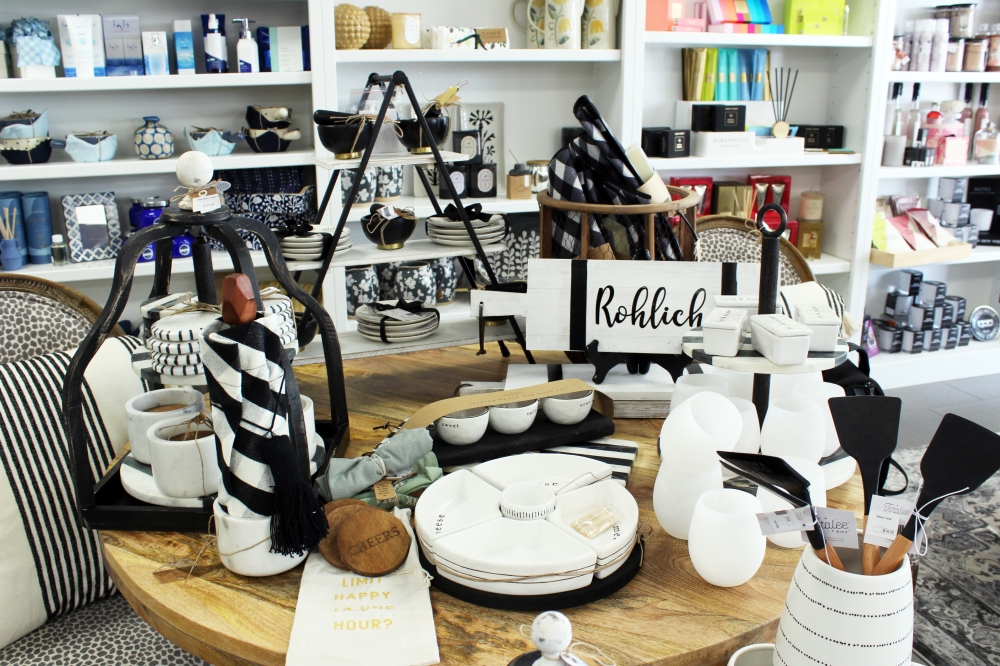 Boutique Plano Griffin & Grace specializes in women's clothing, gifts, home decor
Griffin & Grace owner Jamie Rohlich said she makes her purchasing decisions for the store based on her personal preferences.
"My customers come to my store because they like my style," she said. "If I don't wear that, they probably won't either."
Most customers who shop at Griffin & Grace are women between the ages of 35 and 60, she said. Keeping that in mind, Rohlich said she knows it's best not to follow every trend.
"Mom jeans are very popular right now, but they definitely don't flatter my older clientele," she said. When Rohlich opened Griffin & Grace in 2011, its merchandise focused on children's and women's clothing. Eventually, she added jewelry and candles to the mix. Now, the store's inventory includes women's clothing, gifts, and home decor. "I choose gifts and decor based on what I like. If I didn't pay $70 for this candle, I would never buy it for my store," Rohlich said.
She describes the store's gifts as trendy and sometimes fun.
"I love when people stay there forever reading our coasters…and laughing," she said. "They're going to give this to their friend, because it's going to make them laugh." Rohlich said Griffin & Grace's social media presence has grown exponentially over time. And although it wasn't possible to have customers in the store for three months due to the pandemic, 2020 was the store's best year ever.
Today, Rohlich said she typically spends the first two hours of her day filling orders received overnight based on merchandise posts she posted on the store's Facebook page. Rohlich said some of her favorite aspects of owning this business are creativity and knowing her clients' style preferences. "I see a shirt and I say, 'Liz is going to buy this shirt,'" she said. "Then they order it, and I go, 'I knew you would order it. ""
Griffin and Grace
5960 W. Parker Road, Ste. 236 Plano
469-642-3011
Hours: Mon.-Sat. 10am-6pm, closed Sun.