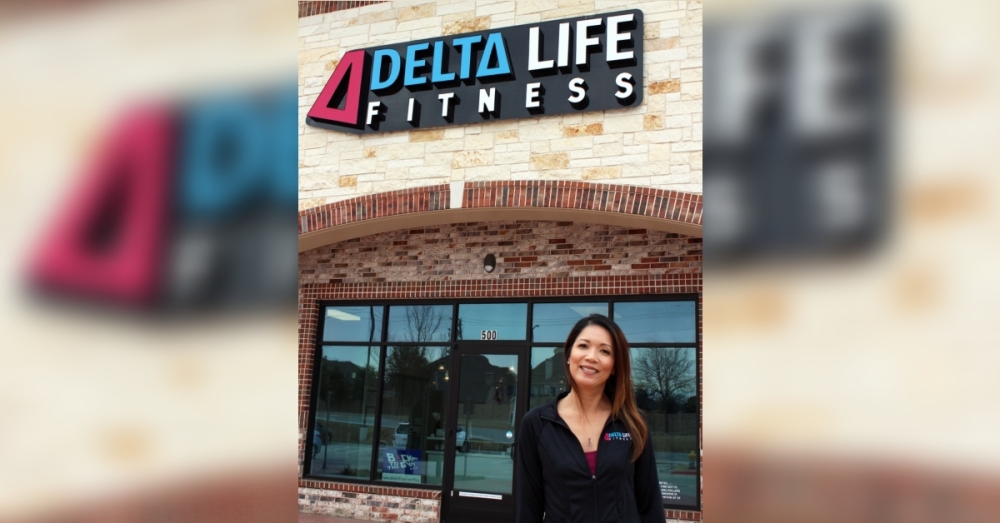 Delta Life Fitness boutique gym in Frisco offers 30-minute classes
When Frisco resident Kim Lay became a Delta Life Fitness franchisee, she signed up for the Frisco and Prosper areas. (Karen Chaney/Community Impact Journal)
After working 20 years in the corporate world, Kim Lay said she did something she told her family she would never do: she opened a business.
She said after seeing many of her family members working 24/7 at businesses they owned, she opted for a job with more fixed hours.
"At first I was 8-5, but as you go up there's no 8-5, so you tend to work a lot of hours anyway," Lay said.
She met a franchise broker who told her about Delta Life Fitness.
"I was like, 'Yeah, I don't own a gym,'" Lay said. "I loved doing yoga, so I thought about opening a yoga studio."
But when she and her daughter attended a Delta Life Fitness discovery day for potential franchisees, she had a change of heart.
"I discovered the concept. … We fell in love with it," Lay said.
Lay explained that Delta Life Fitness is designed for busy women to come in for an intense workout and child care is available.
"One thing our women love is that it's all women. They feel comfortable," Lay said.
Prior to opening its franchise in August 2020, Delta Life Fitness offered in-company training for instructors Lay hired. Corporate sends out daily exercise videos for all franchises so that a customer who travels to another location becomes familiar with the routine.
Classes are tailored to each woman's fitness level and feature multi-muscle movements to deliver one hour of results in 30 minutes.
"You can have two people working side-by-side on totally different levels," Lay said.
Seeing the progress of women is Lay's favorite thing about owning this business, she said. She remembered a woman who couldn't tie her own shoes because of being overweight. After three months, she could not only tie her shoes, but also do so much more, Lay said.
"She couldn't get off the floor at all, and now she's doing workouts like nobody cares about her," Lay said.
Delta Life Fitness, 2772 Stonebrook Parkway, Ste. 500 Frisco. 469-755-3533
www.deltalifefitness.com/locations/frisco
Hours (class schedule varies): Monday to Thursday. 5:30 a.m.-1 p.m., 4 p.m.-6:30 p.m.; Fri. 5:30 a.m.-1 p.m., 4 p.m.-5 p.m.; Sat. 8am-11am; closed Sun.