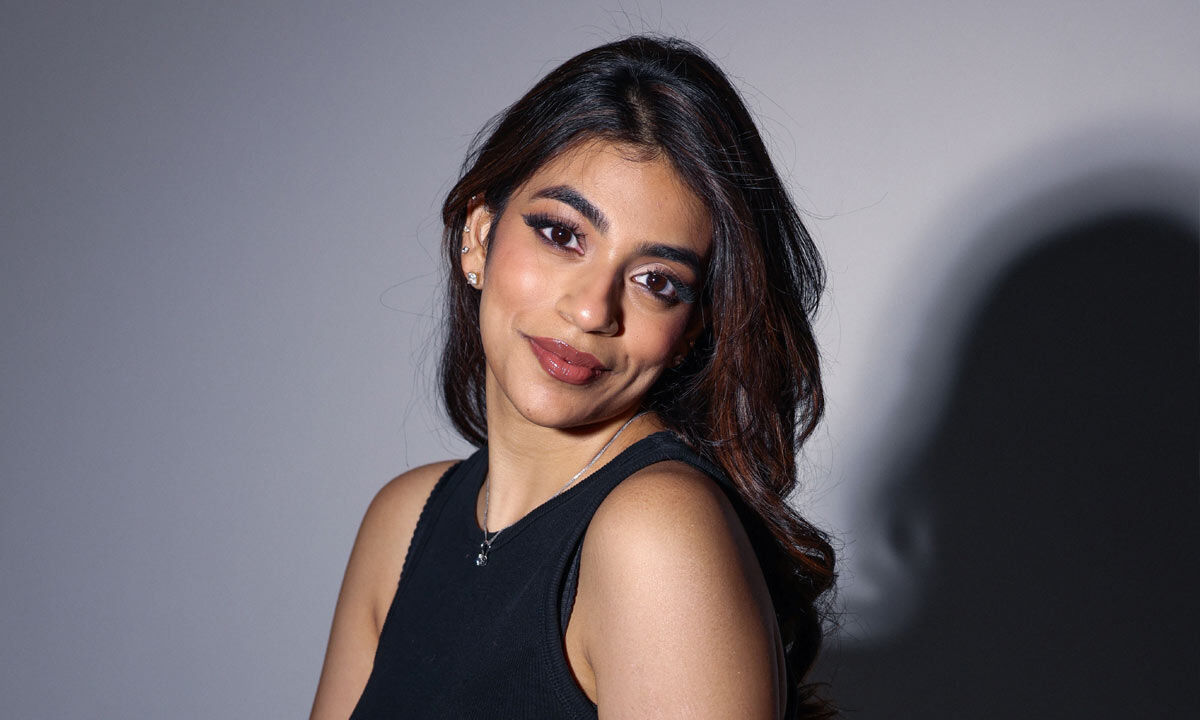 How this female entrepreneur tells stories through fashion
The brand is eponymous. Arya Giri was raised across the globe and it helped her realize that understanding of our rich culture and heritage came from the tangibility, idiosyncrasies and storytelling that were fragments of our pieced together family. Based on this understanding, she, upon completion of her graduate studies in media and fashion industries in Singapore, embarked on an entrepreneurial journey, deploying a designer brand with substance and emotion, and heritage and feeling called Arya Giri.
The brand, as she describes it herself, is a potpourri of nostalgia, fables and memories rolled into one. Speaking exclusively to Bizz Buzz, Arya Giri explains how her collection of women's and men's clothing, hand-woven and hand-embroidered in India, embarks on an odyssey of exploring Indian culture through the prism of a personal diaspora.
What was the trigger behind entering this field?
I was privileged to grow with the background music of art and design at every touchpoint; whether it was the shuttle sprinting over loom frames or the crisp plastic sheets bustling on my mother's eager fingers as she picked out the perfect old English rose for her new collection. My mother is a huge inspiration to me. Hailing from the Zamorin royal family, Mom embarked on a quest to revive the archival handlooms she had access to that perished with colonization and industrialization. So you can imagine how all of our family trips to India were punctuated by the background music of intertwining jacquard punch cards and warps and wefts passing through the looms. This turned into majoring in Media and Fashion Industries at Lasalle College of the Arts, Singapore, and ultimately founding my eponymous label, Arya Giri.
Arya Giri focuses on an extremely niche segment. Do you have any idea of ​​the size of this highly specialized segment? How does this develop?
The brand caters to a niche segment; one that comes from the quality of the fabric, the focus on sustainable production practices and the attention to detail. Arya Giri has been well received in fashion oriented Indian cities as well as New York at just 10 months old. Although we exist in a niche segment, we offer affordable prices for accessible luxury. It's for your daily life and the goal is to make Arya Giri part of your daily life – from office to evening, from day to night. The ability to thrive and create in this segment is very plausible and the opportunities for vertical and horizontal collaboration can be endless. I hope to continue with the right foot forward and get through this segment in a positive way.
What was your experience at the New York Fashion Show?
My experience at New York Fashion Week was surreal. Just 10 months from the creation of the brand, being selected for such an incredible opportunity was a lesson in humility. It was months of preparation, production, and NYFW itself was an adrenaline-filled learning opportunity. I felt beyond grateful to be able to place our country further up the global fashion map and create a platform for the story of Sher-Rani (Tigress Queen) on such a pivotal scale. Sher-Rani is a collection that explores the history of the Phool wali (flower garland makers) and how when she puts on flower garlands, she is the Sher-Rani (tigress-queen) of her region. She wins in order to provide a better future for her children that transcends the restrictions and glass ceilings into which they were born. Flowers are an integral part of every stage of an Indian's life, from birth to cremation. Harnessing strength, grace, dignity and fierceness is what makes Indian women something to be truly proud of. I look forward to putting my learning into practice as I propel myself towards the next opportunity.
Do you think the global market can take over this whole idea of ​​storytelling, mythology, the occult, etc.? through clothes, if they can be reached?
The national and international market is constantly innovating and expressing itself. Fashion is all about self-expression and exploration at the end of the day and that's exactly what this brand offers. Although there are many ready-to-wear labels on the market, ours is specially designed for those who seek a reflection of the introspection or cultural expression they have achieved; this is a monumental demographic in itself. Not through over-the-top designs, but through the everyday look that makes them feel much more in touch with themselves. Personally, I think being a sustainable or ethical brand is no longer a differentiator but should be a requirement. We use organic fabrics and weave cultural sustainability into our designs through the use of storytelling and hand-woven textiles rooted in Indian heritage.
How many weavers do you currently work with? And on average, how long does it take them to complete a particular job/job?
We work with weavers across India, in Kanchipuram, Surat and Bengal, to name a few, to create some of the fabrics we use in our collections. The duration of each piece is based on the complexity of the incorporated jacquard and the technicalities of the manufacture; but it takes an average of one to four months to weave.
If they take too long, the scalability factor may be affected. What is your position on this? Does that mean you won't watch the scales, at least for now?
The duration factor is supported by proactive conceptualization, preparation and testing. We work 6-8 months before collections are released, with multiple collections developing simultaneously, to ensure we adhere to our Hybrid Drop model. Often in the world of luxury ready-to-wear, you will only notice 3-5 collections per year. I have worked tirelessly and passionately with my team to establish a hybrid drop model that releases a myriad of capsule collections, extended collections and runway features spanning a 2 month interval per year. This allows Arya Giri to be accessible and fresh at all times of the year and our consumers to continually explore what we have to offer and be part of our journey.
Are you looking for stories, superstitions, etc. from different parts of the country so that Arya Giri products are accepted throughout the country and beyond?
Arya Giri is a potpourri of nostalgia, fables and memories rolled into one. Growing up across the globe, understanding of our rich culture and heritage came from the tangibilities, idiosyncrasies and tales that were pieces of our pieced together family. Each collection embarks on an odyssey of exploring Diaspora culture through the lens of a Diaspora character with an emblem and a poem at the heart of the narrative. Arya Giri is a proudly woven, handmade and hand-embroidered brand in India. The seeds of inspiration that drive the stories portrayed in each collection come from within – a journey of introspection. In some cases they are indeed related to specific regions of India, while in other cases they are about identity and the agency of culture on a more metaphorical level. This lends itself to acceptability in India and abroad.
You will also need to have a large repertoire of these stories – mythological, local and otherwise. What are your plans on that?

I had the privilege of growing up exposed and experiencing the world in such a nuanced way through my family and it gave me a talent for storytelling and memories. Moreover, I believe that creativity and the horizons of its overflowing imagination can constantly expand as long as you nurture your mind and soul. On that note, brands are constantly growing and evolving; take on new skins to explore, that is to say a representation of the living organism that is a brand and its creative director.
Currently, Arya Giri products are only available online. Do you have any plans for physical retail – at least one or two flagship/flagship outlets, in the future?
Arya Giri is available online at aryagiri.com along with the esteemed Evoluzione Delhi, Evoluzione Chennai and Curato in India. As well as the prestigious Flying Solo in New York in store and online.
Do you possibly want to look into the menswear and childrenswear segments as well?
Arya Giri produces luxury clothing for women and men. The branching into children's clothing, leather goods, etc. is finally underway. Currently, we are focused on growing the luxury women's and men's apparel segments domestically and internationally.