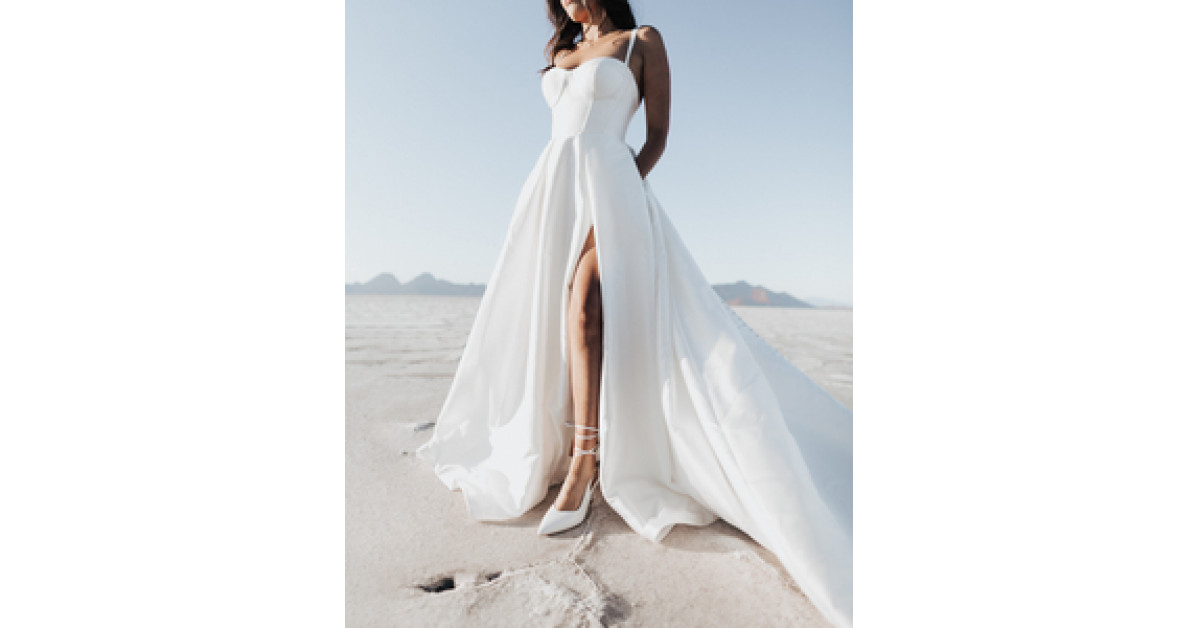 International wedding dress designer Martina Liana delivers moving poetry in new collections
Press release
–

June 28, 2022 2:00 p.m. CDT
LENEXA, Kansas, June 28, 2022 (Newswire.com) –
The latest collections of wedding dresses from Martina Liane and Martina Liana Luxury offer ultra-glamorous designs for the modern fashion maven. Inspired by the hottest runway looks, the new collections represent poetry in motion with irresistibly chic silhouettes for sophisticated brides who dream of a wedding day that is both enchanting and extravagant.
"Today's brides are fascinated by bridal fashion that makes a luxurious statement, and they want to celebrate their love affair in a wedding dress that captures their stunning style," said Martine Harris, chief designer and creative director, Martina Liana and Martina Liane Luxe. "The latest Martina Liana and Martina Liana Luxe collections are personally handcrafted for an impeccable fit and an opulent, one-of-a-kind finish."
New collections feature striking couture wedding dresses that ooze straight-from-the-runway appeal. Each eye-catching design is brought to life through exquisite construction and ornate, hand-applied embellishments. This season's silhouettes include oversized bows, 3D floral appliqués, shimmering sequins and shimmering beads for a head-turning touch of texture. Detachable overskirts, layered tulle skirts, horsehair and organza are also incorporated to add the ultimate bridal wow factor. And, for the fashion-forward bride who isn't afraid to take a fashion risk, sleek design elements, such as leg slits, offer a sexy and sultry way to make a statement.
The Martina Liana and Martina Liana Luxe collections offer elaborate wedding dresses for every type of haute couture bridal style, from the elegant and ethereal bride who dreams of a purely poetic wedding day to the avant-garde bride who favors a look high fashion both in and out of the aisle. The new dresses are now at a retailer near you – available in US sizes 2-20, with select styles available in US sizes 22-28. To find a store or to see the entire collection, visit MartinaLiana.com and MartinaLianaLuxe.com.
About Martina Liana
Born from the creative vision of Chief Designer and Creative Director Martine Harris and her international design team, Martina Liana has established itself on the world stage as a leading bridal fashion brand, with the idea to give every woman the chance to bring her nuptial visions to life. through custom design. From luxe fabrics and glamorous beading to the world's finest lace, these heirloom-quality details create elegant designs for the bride looking for a one-of-a-kind fashion statement that's truly her own. To find a store near you, please visit MartinaLiana.com.
About Martina Liana Luxe
From award-winning bridal design brand, Martina Liana, comes Martina Liana Luxe, an exquisite new collection inspired by the bride with an eye for detail and a taste for the finer things. This exquisite collection invites brides to explore our designers' most personal interpretations of global runway trends, each handcrafted for flawless fit and couture. Made with the finest materials from around the world, these dresses feature unique qualities such as handcrafted designs and bespoke details that are completely unique to the brand, setting a new standard of fit and craftsmanship for the fashion-forward bride. . To find a store near you, please visit MartinaLianaLuxe.com.
Source: Martina Liana and Martina Liana Luxury