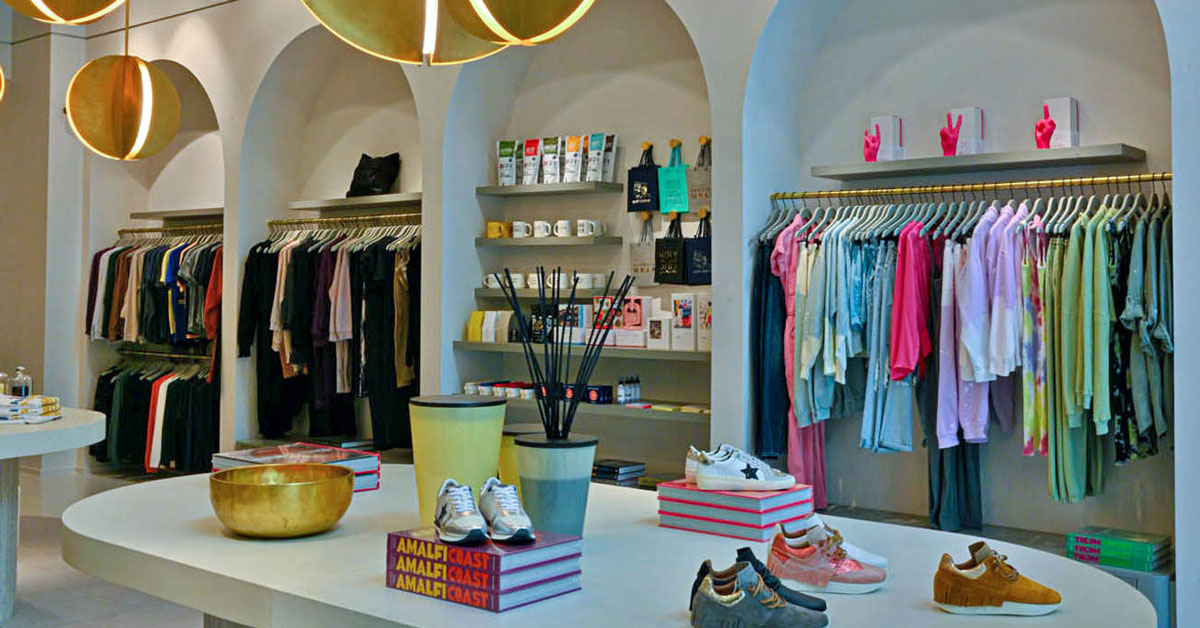 La Boutique du Goût opens at the Interlock
The Shop of Taste (1115 Howell Mill Road Northwest), a lifestyle store by Atlanta interior designer Teresa Caldwell and entrepreneur Michael Elliot, opens at the Interlock on Howell Mill on April 16. An extension of the brand's successful online store, the new physical store offers men's and women's clothing from designers including Ronny Kobo, La Detresse, Misha, ser.o.ya. and Zadig & Voltaire, as well as accessories, home décor and gifts like Cereria Molla 1899 candles and Assouline luxury books.
"I live and sleep and dream of fashion," says Caldwell, who got her start in the business styling her son, rapper and actor Bow Wow, and quickly amassed a stardom that includes Rhianna and actress Taraji Henson.
Designed by Caldwell and Elliot in partnership with Habachy Designs of Atlanta, the nearly 1,500 square foot space is airy and light, with floating ceilings, high arches, gold pendant lights, and accents of white and beige. soft grey. The store's inventory reflects Caldwell's self-proclaimed "sexy boyman casual" style, with cozy sweatshirts from Michael Lauren, high-end denim from brands like Frame and Italian leather trainers from Esseutesse.
The boutique also features a store within a store – Essence of Taste – with a mix of urban streetwear and European-inspired luxury apparel, as well as accessories and home decor curated by owner and buyer Essence Bembry.
"Empowering and supporting other women is very important to me," Caldwell says of Bembry's concept under the Taste umbrella. She and Elliott, the owner of the successful Los Angeles-based Hammer & Nails men's grooming franchise, which has 16 locations nationwide, plan to eventually expand the Taste Boutique concept to other cities.
"We really want this to become a destination boutique, in Atlanta and beyond," she continues.
The store is open Tuesday to Saturday from 11 a.m. to 7 p.m. and Sunday from 12 p.m. to 6 p.m.