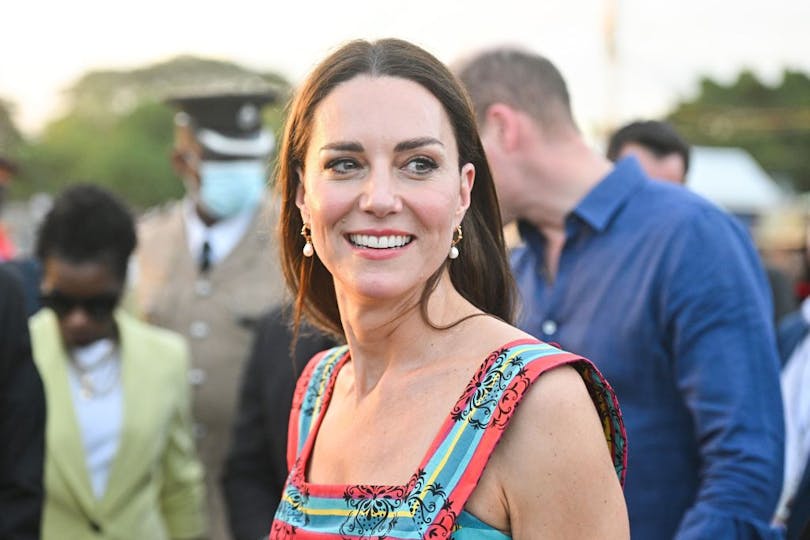 Meet the woman behind the Princess of Wales' go-to vintage boutique
The Princess of Wales is famous for being a royal recycler, wearing certain outfits with refreshing frequency given that she is one of the most photographed women in the world, but she has not, until this year, been known as a vintage lover. Everything changed in March. During the couple's Caribbean tour, Catherine packed not one but two vintage items – a 50s coral, turquoise and yellow striped summer dress and a 60s beaded bag – both from Willow Hilson Vintage.
"It was such a wonderful thing for the sustainable fashion industry. I think everyone in my line of work was really excited about it," says Willow Hilson. "If public figures are wearing vintage, I think we really have a chance to try to help the planet."
The Princess of Wales wears a Willow Hilson Vintage dress ©Getty
Hilson's Cheltenham boutique primarily stocks pieces from the 1920s to 1960s – a period before the dawn of mass production – and prides itself on providing its customers with a personalized experience. "We want to get to know people," she says. "You almost swap history and swap people's stories. It becomes quite an intimate experience. They get our full attention and they can try anything. Hilson's customer base is naturally loyal, probably because she's been known to message when she finds things she thinks people will like – "When I'm shopping, I can instantly message and say, "Remember you were looking for a bag? I just found it for you,' – and because private sellers know its reputation. "If someone has something, they tend to seek me out to sell it. It's really special.
Even though she deals with historical pieces with a story to tell, she always strives for portability. "I try to buy things that are modern enough, even if they are old, so that they become part of your everyday wardrobe," she adds. "It doesn't look dated. It looks individual.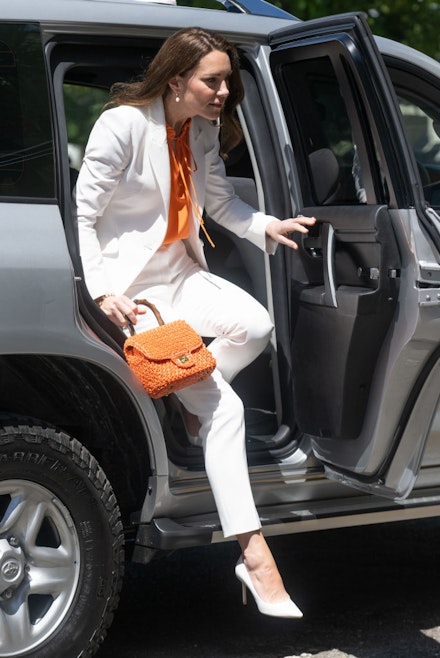 The Princess of Wales Carrying a Vintage Willow Hilson Bag ©Getty
Individuality was something she inherited from her mother, who worked in the textile industry. Hilson grew up in Southeast Asia – a part of the world with an ancient reverence for textiles and historic techniques – and spent her weekends foraging for precious silk in markets with her mother rather than at the park . During this time, her grandmother taught her to sew – "I learned to work on belts and put pockets in skirts at a very young age" – and had high standards of dress. "My grandmother had this rule that you had to come to lunch in your best outfit, no matter what day of the week."
Beyond the obvious sustainability, wearing vintage is a way to stand out a bit, to stand out for the right reasons. "I think it's great for individuality. Today's youth do such a good job of being so individual. Sustainable fashion really helps with that.