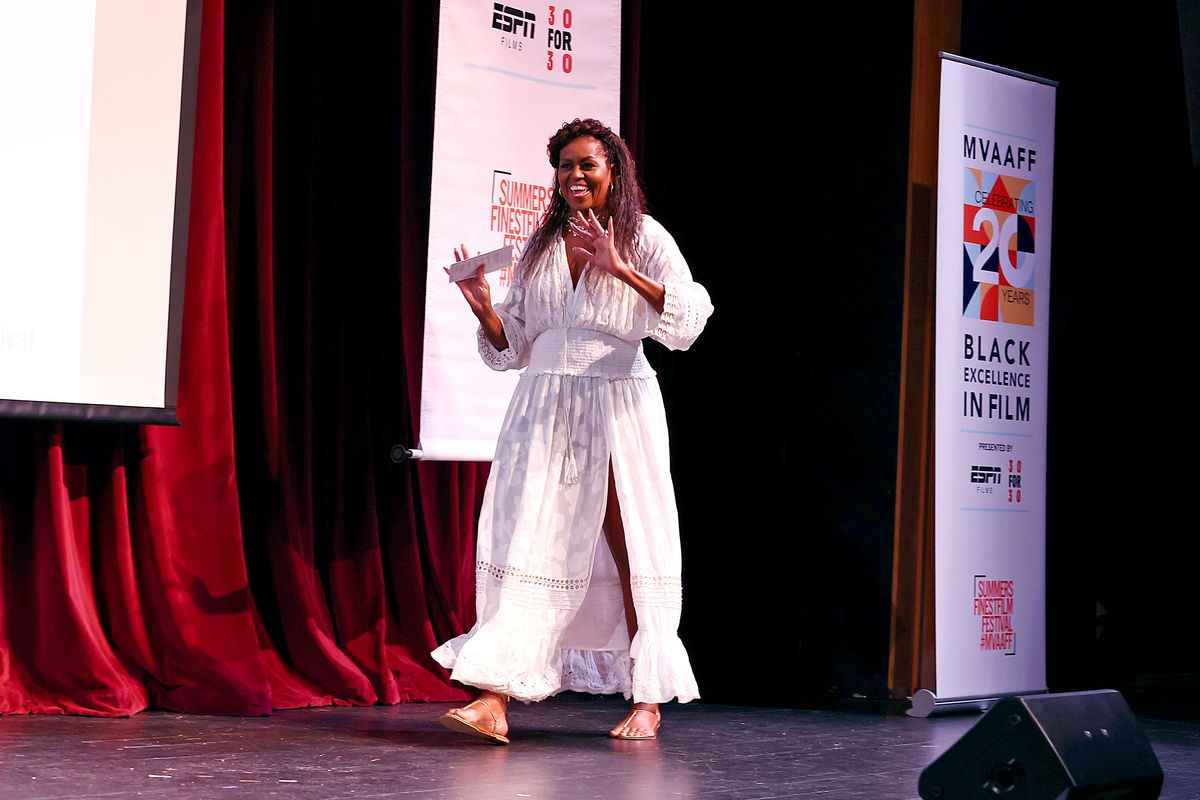 Michelle Obama captured the essence of summer in a high slit white dress
Always ahead of the fashion game, former First Lady of the United States of America Michelle Obama made a surprise appearance at the opening night of the 2022 Martha's Vineyard African American Film Festival (MVAAFF) alongside her husband and former President Barack Obama to present a screening of their new Netflix Documentary Descendant.
Michelle, who recently opened up about what it's like to spend time with her daughters Malia and Sasha, wore a floaty white V-neck dress to the event, epitomizing the essence of summer.
The casual but appropriate look featured a thigh-high slit, ruffled hem and loose sleeves that showcased the 58-year-old's choice of gold and white jewelry. Her makeup was very natural and she wore her hair half up.
---
Although they left the White House in 2017, Michelle and her family have been the subject of numerous media reports over the years. Michelle, in particular, has repeatedly opened up about her relationship with her daughters, 24 and 21, even revealing how anxious and insecure 9/11 made her, and celebrating Barack's 60th birthday with a family photo. hilarious after party plans were canceled.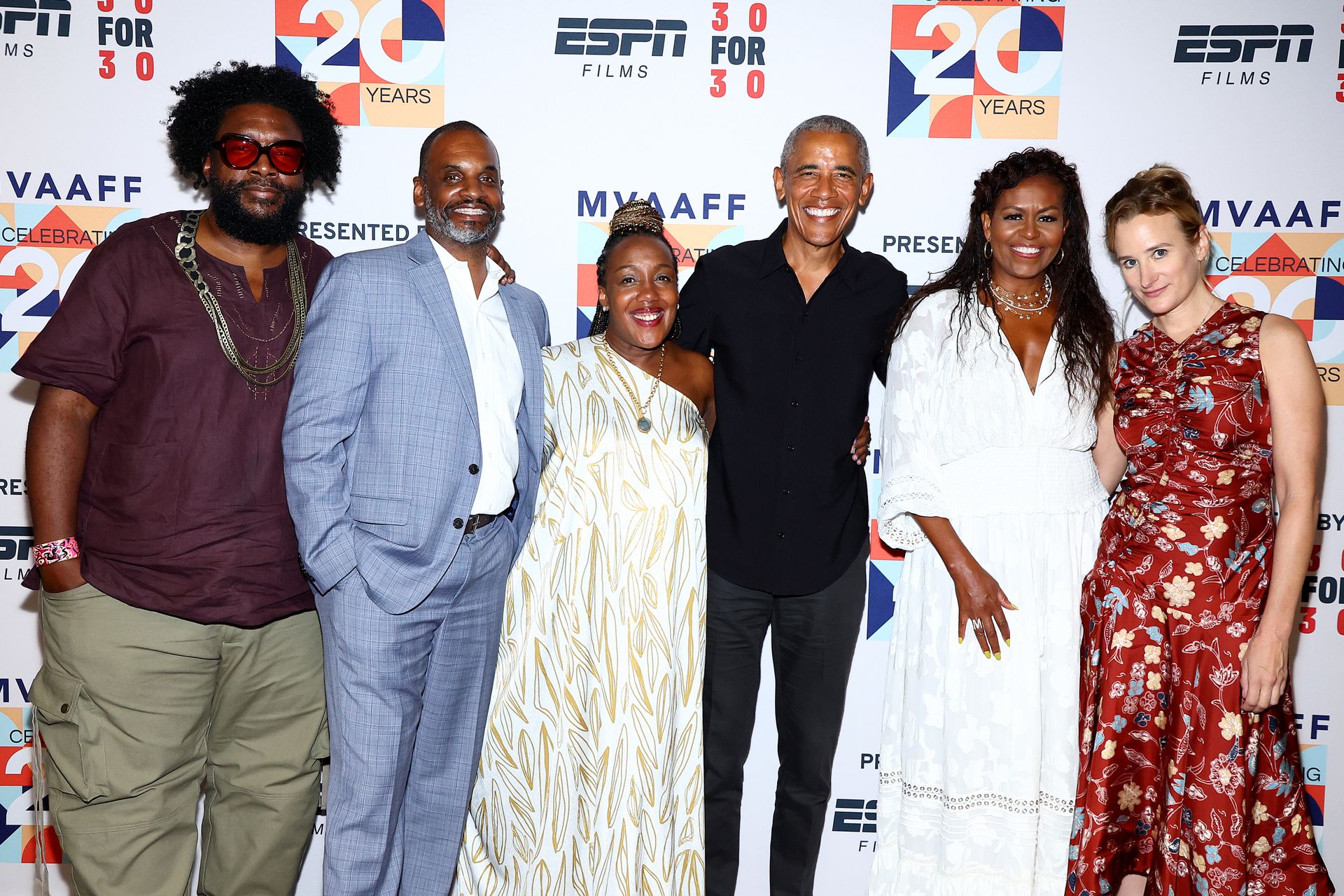 In this latest appearance, the Becoming memoir author joined Barack in commemorating the premiere of Descendant, which was picked up by the couple's own production company Higher Ground Productions after its first premiere at the 2022 Sundance Film Festival.
According netflix (opens in a new tab)"Descendant follows the members of Africatown, a small community in Alabama, who are the descendants of the humans illegally transported on the last known slave ship from Africa to the United States." The documentary is expected to be released on the streaming giant later this year.
The former First Lady gave a speech at the screening, dissecting the importance of the production and more. "What Descendant reminds us of is that we need to tell our stories to our young people," she told an elated audience. "We have to be the only ones. We can't follow this tradition of keeping our pain quiet. Because what this film shows us is that our stories are the power that makes us see."