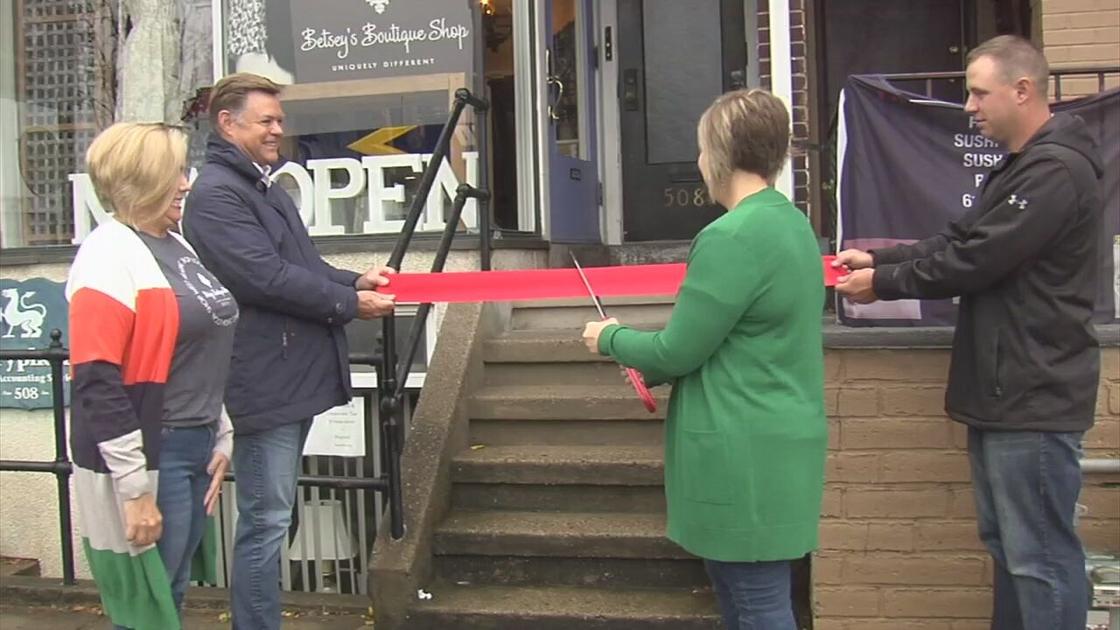 New Boutique Welcomes Grand Opening in West Reading | Economic news
If you are aware of any local business openings or closings, please let us know. here.
· A new beauty studio, Glow Factory, opens at 1708 Washington Blvd. in Easton
· Opening of the new Mirror Beauty Studio at 2002 Hanover Avenue in Allentown. Grand opening scheduled for December 3.
· A Red Wing shoe store will open on Airport Road in Allentown on the site of the former Zoup! restaurant.
· Paisley & Company Bath Boutique & Fragrance Bar in Kutztown reopens for in-person purchases
· Bitty & Beau's Café opens at 74 W. Broad Street in Bethlehem
American Family Care opens emergency care center in County Line Plaza, off Route 113 near Souderton, Bucks County
Charming Charlie, a contemporary fashion and accessories retailer for women, will be returning to Wind Creek outlets.
· All Weather Selvedge Denim Co. (AW) opens at The Promenade Shops in Saucon Valley in suite 608, next to Evolve Salon & Spa.
· PrimoHoagies, the casual restaurant known for its gourmet hoagies, plans to open two restaurants in Stroudsburg.
Laura McLain, Executive Director of the Slate Belt Chamber of Commerce, will retire at the end of 2021 after more than 21 years of service.
· Thomas Ripsam has been appointed new CEO of Martin Guitar. He succeeds Christian Frederick Martin IV, longtime Chairman and CEO.
. The owners of Tucker Silk Mill will be opening a wine bar and garden in Easton in early 2022. Kabinett will have a predominantly Australian and German wine list, with light fare, and an outdoor patio overlooking the Delaware River.