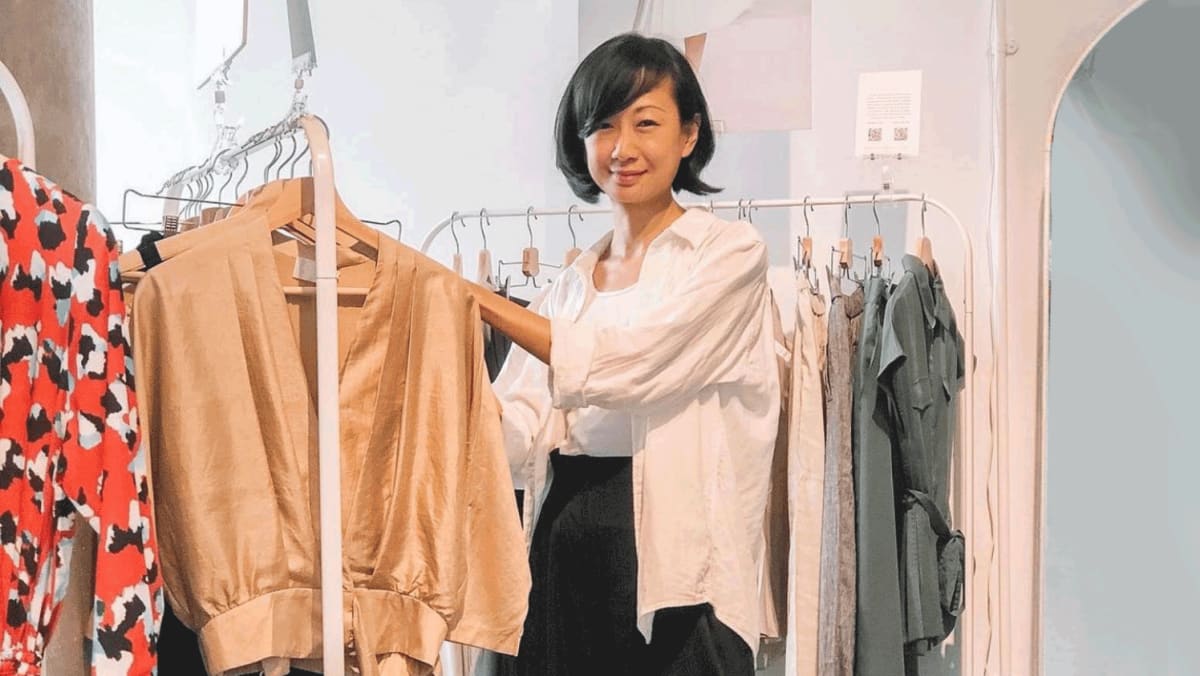 This designer launched an 'anti-fashion' brand after witnessing how wasteful the industry is
Of the different positions you've held and the bosses you've worked for, which do you think has shaped you the most?
My most inspiring role to date is undoubtedly my first job as a collection designer for luxury brand Exception by Mixmind (EdM) in Guangzhou, China. Curiously, I first discovered EdM as a trainee trend analyst at WGSN London, the leading fashion trend agency. It's a cult brand well known and revered by fashion insiders who are into the arty side of things, unknown to commercial fashion. I remember seeing photos and videos of founder Ma Ke's show at the V&A museum with all of its organic textures and handmade elements. They were so beautiful and emotive, and so aligned with my personal style – organic, earthy, nature-inspired. I wrote and sent my portfolio, flew to Shanghai and then Guangzhou, and landed a role there as the first foreign designer. EdM was a dream – more an art school than a commercial fashion company, with its own in-house workshop for all manner of developments, from hand knitting, macrame and crochet to printing and dyeing. In China, you work on an unparalleled scale. The founders are designers by training so it was conceptually a very strong brand which also had a lot of commercial success. As a young designer, I had the opportunity to experiment a lot.
I NOTICED THAT ONE OF YOUR FIRST JOBS WAS IN THE DEPARTMENT OF DEFENSE. IT'S A LITTLE SURPRISING GIVEN YOUR BACKGROUND IN FASHION. HOW DID IT HAPPEN?
I believe most of us have multiple facets in our personalities and interests. It's just a matter of whether we venture down other paths. I was always quite academic from a young age, so Mindef was just a natural progression, the "safe choice" after my first degree in English Literature and European Studies at NUS. At the same time, I've always loved art and drawing, and I've always doodled drawings for as long as I can remember. I left home for London at the age of 25 to pursue my studies in fashion.
I HAVE NOTICED YOU HAVE SEVERAL DEGREES, MOST RECENTLY ONE FROM CAMBRIDGE. ARE YOU ONE OF THOSE PEOPLE WHO ARE ALWAYS HUNGRY FOR KNOWLEDGE?
Yes! It's almost like I need to try a new career path every 10 years. The Cambridge online course was in Corporate Sustainability Management – I left with the mindset that as a designer I have a good understanding of product/technical sustainability (supply chain , product life cycle, etc.) but not enough business overview/framework to really have an impact. It was an amazing course; I learned a lot from my classmates who were all global business leaders in some of the most influential companies. I felt like a newbie as a designer in a world of corporate jargon, but realized that sustainability is basically a creative concept – something I can relate to.