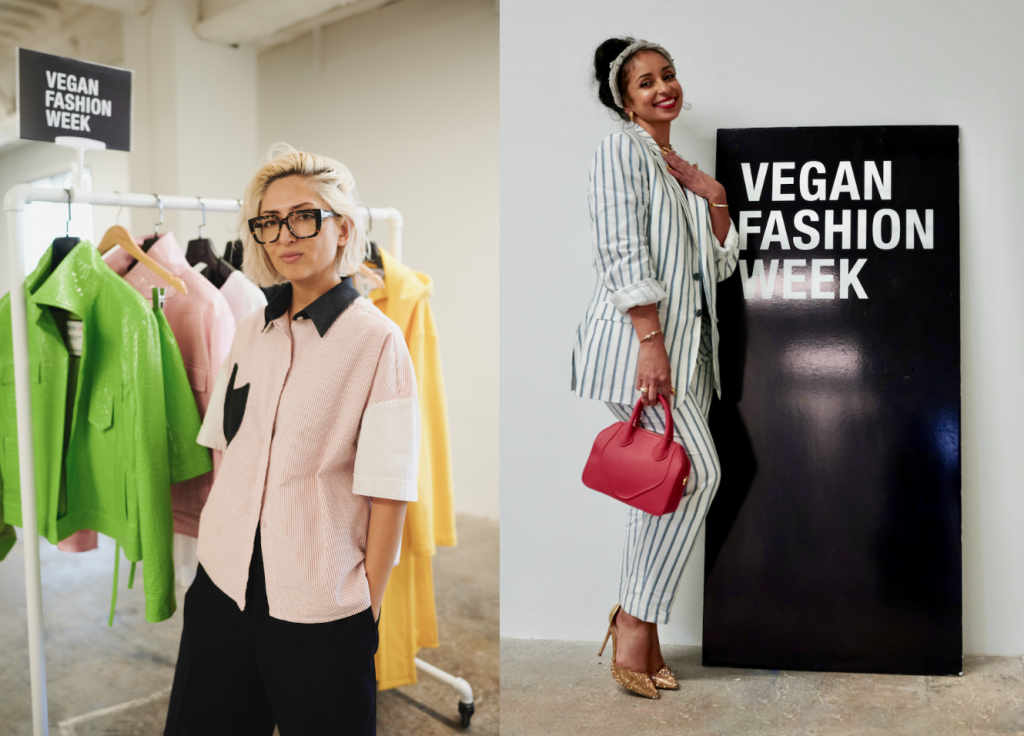 Vegan Fashion Week is actually a real thing
Los Angeles Fashion Week has never managed to establish itself in high fashion like New York, Paris and Milan.
But maybe Vegan Fashion Week makes more sense for this eco-responsible city of stars. It appears that, Vegan Fashion Week® is actually a real thing.
This year, VFW collaborated with the California Market Center to present VEGAN WORLD, the world's only vegan fashion trade show. Based in Los Angeles, this elevated platform combines the worlds of fashion, beauty and lifestyle. An immersive environment to discover, connect and trigger collaborations within the fashion industry.
VEGAN WORLD presents a catalog of vegan designers curated around the world by Emmanuelle Rienda, founder and creative director of Vegan Fashion Week. For this edition, the focus was on international women-owned brands, including Nous Étudions from Argentina, Veganologie from Dubai, Vegan Tiger from Korea, Mindful Pigs from Canada, Sentient from Mexico, Shoes 53045 from France and Fan All Flames, Dooeys and Sylven. New York of the United States.
Fashion industry professionals and influencers such as singer Mýa, were able to discover new collections of clothing, handbags and shoes made from next-generation materials, including cactus vegetable leather, apple skin, grapes, mulberry leaves and JURASIL® smart fiber, an eco-friendly alternative to polyester made from vegetable raw materials.
Emmanuelle Rienda, the woman responsible for launching the global vegan fashion movement in 2018, said: "We are creating an international community of emerging fashion talents who are influencing the industry, in a highly saturated and extremely competitive space. Our professional platform, which includes Vegan Fashion Week®, trade shows and a permanent showroom, is an environment of impact, generating cultural experience and an awareness that high fashion can be kind, elevated and thoughtful.
Rienda plans to cultivate the global fashion scene with exciting collaborations and activations, such as the exclusivity for the launch of the next collection of We Study (LVMH Prize 2020 Shortlist Designer) in collaboration with cactus-based biomaterials Desserto ®. Exciting partnerships with department stores and fashion groups will be announced later this year.
For all the celebrities clamoring for their vegan lifestyle, we're surprised more stars aren't in attendance. They should.
More information about the designers can be found here.