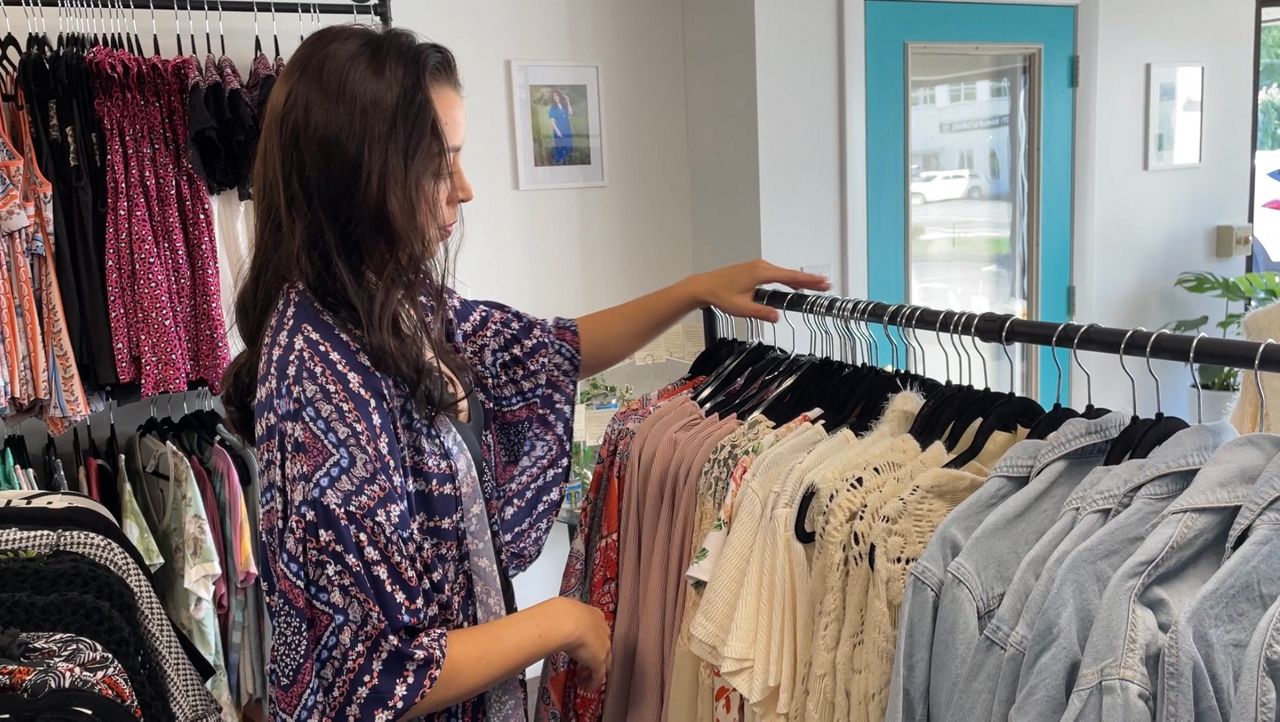 Wilbraham business owner uses clothes to empower women
WILBRAHAM, Mass. — Clothing helped GRATI Shop founder and owner Kelly Partridge heal from an abusive relationship, and now she's using her clothing store to empower others.
"As part of my healing journey, I thought, 'Well, if I can just get up in the morning, get dressed, and try to feel good on the outside, maybe I'll be able to a point where I'll start to feel inside," Partridge said.
---
What do you want to know
The GRATI Shop is a women-owned corporate clothing store in Wilbraham owned by Kelly Partridge
He currently hosts the "GRATI Gives Back" fundraiser for Shapes Preschool in Springfield
The boutique partners with many women-owned businesses
Partridge is a domestic abuse survivor
---
Partridge said the name "GRATI" is short for gratitude, which comes from an appreciation of how her recovery from domestic violence has inspired her life now.
As a "mission-driven company," Partridge actively uses its platform in efforts such as the "GRATI Gives Back" fundraiser for Shapes Preschool in Springfield.
Partridge is also partnering with the nonprofit Rachel's Table for a September fundraiser to help alleviate hunger in Western Massachusetts.
"And on top of that, I really try to support other female entrepreneurs," Partridge said. "I do pop-ups here in the store, to try and promote other brands. We also have a lot of local women-owned businesses featured here in the store."
Since opening her store in July, Partridge has partnered with women-owned businesses. Partridge said one of her goals is to use her boutique to build confidence in other women.
She said it has been difficult to talk about her experience of domestic violence in the past, but having an open dialogue about it allows her to connect more with people.
"It's so unfortunate," Partridge said. "But at the same time, the fact that I'm talking about myself and what I've been through has inspired at least a few people to work through what they've been through."